Roulette (European)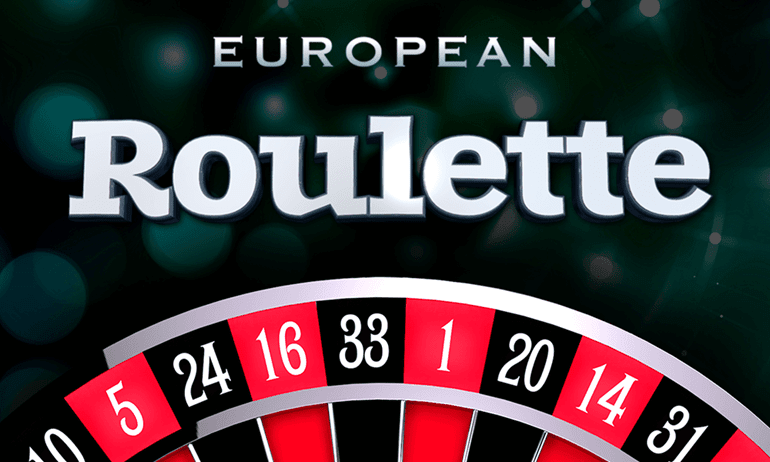 Summary of European Roulette - Introduction
The game of Roulette is one of the most popular casino games around the world and the online variants are no exception.  This is not a live roulette game which many players favour because you are able to play at literally any time of the day or night that you choose to play and you do not have to wait for play to start.
Instead, you will be in, what looks like, a very familiar setting, if you are someone who likes to have a little flutter in a traditional style of casino as well as playing online. What you can see on your screen is very realistic to what you would be able to see in real life and their colours pop out off the roulette wheel immediately. 
With the roulette wheel at the top of your screen and the table below, you will notice the typical layout and table formation.  European roulette ensures that only one 0 is used throughout the game.  This is an easy to use roulette variant that you are bound to enjoy and can pay by mobile should you choose to do so.
NetEnt – the Developers of European Roulette
As one of the leading games developers in the world, NetEnt have such an impressive portfolio of games to their name that you will not know what to start playing first.  They have great affiliations with many different online casinos, including that of paybymobilecasino.com where you are also able to European Roulette today, should you have the need to do so.
NetEnt love staying ahead of their competitors and take great pride in always being a step ahead. Whether it is creating better bonus features for their free spins slots games or enhancing the aesthetic features of casino games such as in their European Roulette, they continue to move their technology forward.
Loved by millions of players around the world in many different areas of gaming, there were over 58 billion gaming transaction seen by NetEnt in 2019 amidst their 200 different games.  This has been a huge amount of work to undertake for their 1000 employees, but as you may already have worked out, NetEnt are certainly never afraid of a challenge, which is why you will frequently see them ranking highly in the SlotRank charts with their wonderful casino games.
Playing European Roulette from NetEnt - Getting Started
NetEnt released their game of European Roulette in July 2017 and this popular casino game has had its most recent update in February 2020 to ensure that it is of the highest standard for all NetEnt gamers to enjoy.  Though there are many different variations of Roulette and European Roulette knocking around the internet, this is a front runner due to the high RTP level of 97.3% and players also enjoy that there is such an impressive range in the betting options.  Here you are able to start placing bets from as little as $1 up to $500 per bet for the higher rollers.
The largest possible win during the casino game of European Roulette from NetEnt is that of 35:1, so if you are placing the larger end of the possible bets, this can quickly add up to substantial money.  You are able to play this casino game on your desktop, tablet and mobile due to its use of JS and HTML5 technology which also enables you to deposit by phone and deposit by phone bill from easy and fast transactions to occur.  This is a much talked about casino game which you can play today on this casino today from the comfort of your own home but with all of the excitement of the casino. Ready to spin? Deposit by phone casino is the best option to play European Roulette!
About European Roulette - How to Play
Whether you are a regular player of Roulette or not, the NetEnt variation of this hugely popular casino classic is a great one to play.  NetEnt are hugely reliable so are often the chosen games developer if players are unsure of who to turn to.  Due to this, this is a really easy and well put together Roulette game which enables literally anyone to be able to play with no previous experience necessary.  The paytable is made apparent to everyone, ranging from the highest wins or 35:1 for a straight, right down to the lowest win options of 1:1 for Red/Black, Even/Odd, or 1-18/19-36.
The best features of NetEnt's European Roulette are the fact that you have the option to practice playing for free so that you can learn what to do if you have never played before, without risking the loss of your money.  And there is also a Stats feature which shows you clearly whether each number that comes up is either a hot or cold number.  This is great for helping you to perhaps "plan" what you may want to do with your next bet and where you may want to place your chips on the table on your next turn.
Discover more free casino games here.
Our Take on NetEnt's European Roulette - Hit or Miss?
We think that this is a very viable Roulette option for anyone to be able to participate in and this is especially the case if you have never played Roulette before, or want to explore how European Roulette is different from American Roulette.  It is generous of NetEnt to have created a way for players to be able to test out their casino game for free so that the risk to their credit is not too high and this is also a great way for NetEnt to entice players into their pay by mobile casino.
Our favourite parts of this NetEnt deposit by phone casino European Roulette are the well-displayed paytable, the bright, high-end aesthetics and the Stats feature.  This gives every player, no matter their experience, the option of being able to make an educated decision as to which numbers are more frequently coming up than others, through the use of the Hot/Cold lines displayed at the top of the screen.  Hot numbers are frequent winners and can lead to big wins if a player is able to increase their bet at the right time. If you enjoyed this one, why not also play White Rabbit slot?